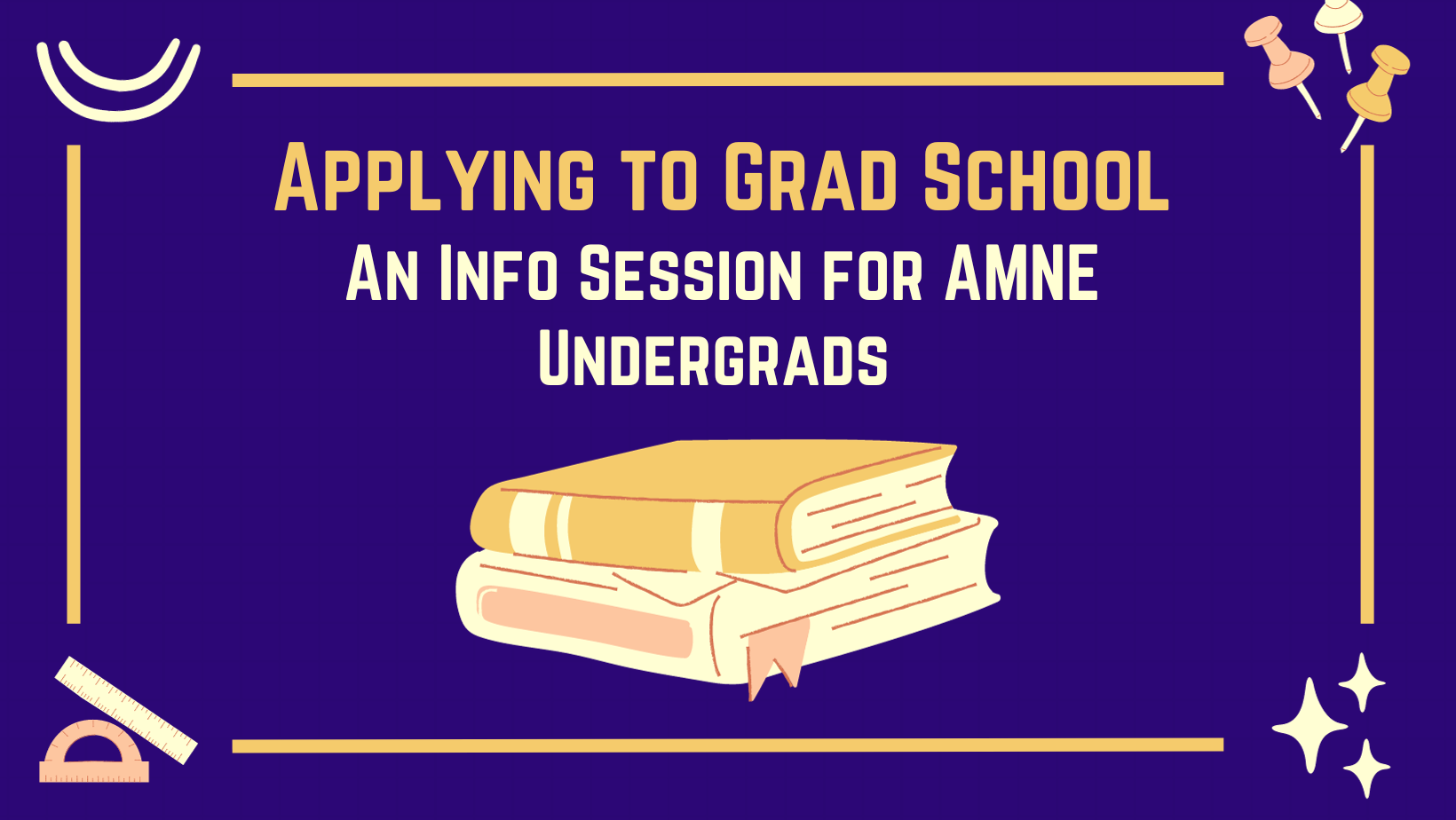 ---
Are you interested in applying to graduate programs in an AMNE/related field? Join us on Sept. 27th from 5:30-7pm in BUCH C203 to learn what this might entail, get the scoop on best practices, and ask our faculty experts any questions you might have about the process.
This info session will address the in's and out's of applying to programs such as Classics, Classical Archaeology, Ancient History, Religious Studies, Near Eastern Studies, etc., and will cover a range of topics including:
How and where to find information on programs relevant to your interests
How to find and approach prospective supervisors
What comprises an application
How to make a strong impression on graduate admissions committees
---
Please RSVP by Tuesday, Sept. 26th to let us know whether you plan to attend this event in-person or via Zoom. Students must register in order to receive the Zoom link and in-person registration will allow us ensure we have enough refreshments for everyone!